Kearsley senior, Victoria Griffith, received the Robert W. Weiss Outstanding Youth Award at this morning's Children's Champion 2023 Breakfast.
The Robert E. Weiss Outstanding Youth Award is for a high school student who has done something special to help make Genesee County a better community for children. (e.g. Mentoring/tutoring younger children, organizing initiatives to benefit other high school students and/or volunteering for organizations that help children.)
Victoria was also awarded the Guy and Linda Moxam scholarship of $2,000.
Kearsley seniors, Thomas Brewer-Brown and Grace Hogan, were also honored at the community breakfast.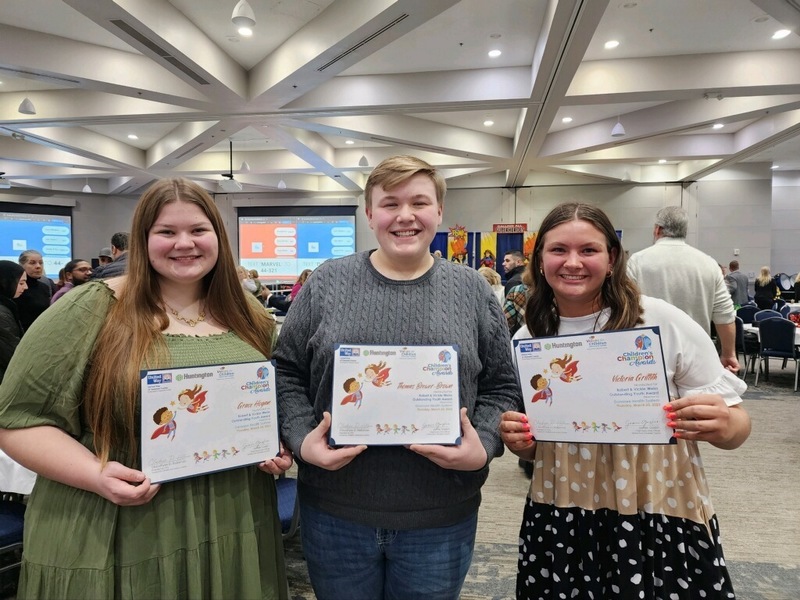 About the event:
The Children's Champion Awards Breakfast is a unique opportunity for the entire Genesee County community to rally around children and to say collectively that children are our first priority. The breakfast highlights stories of the unsung heroes in our community like neighborhood grandmothers, businesses with human compassion and grassroots groups who are being the difference for our next generation. We also seek to honor the work that the youth of this strong community put in to give back and uplift their fellow young-people through scholarships. Presented by United Way of Genesee County and Voices for Children