No school Monday, January 16, in honor of Dr. Martin Luther King Jr. Day.

Reminder - this Wednesday, January 11, is an Early Release day for our students.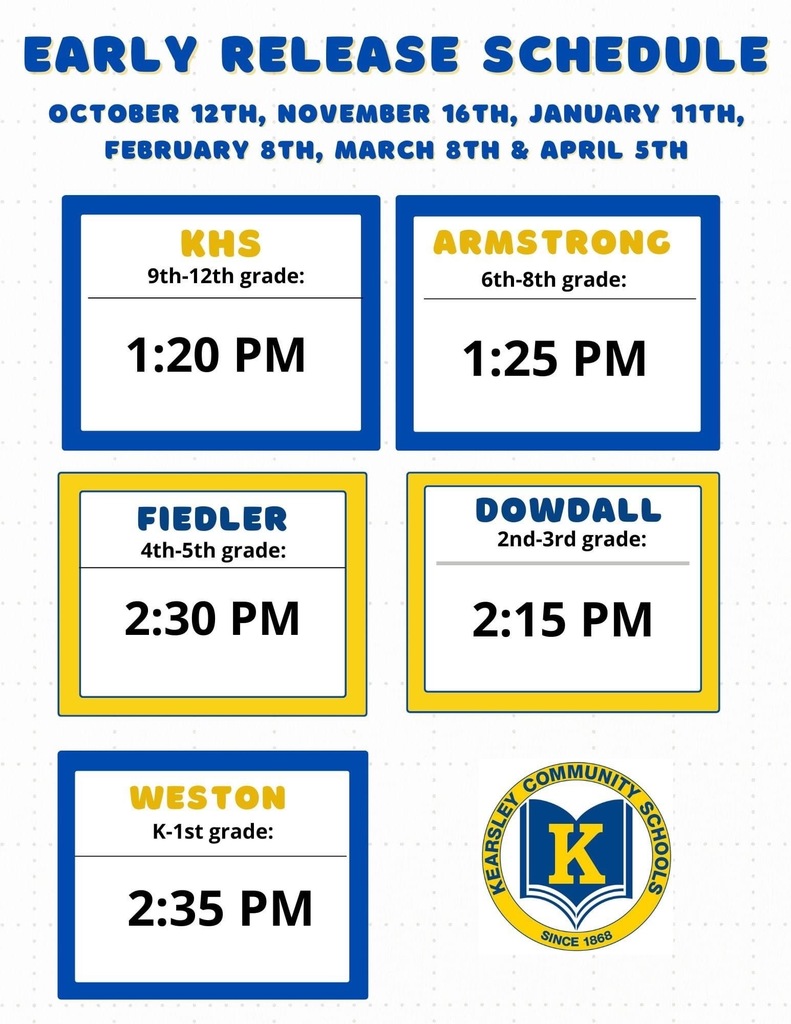 Wishing & and yours a some well-deserved downtime and a very happy new year to come. Happy New Year 2023! Kearsley Community Schools Holiday Break begins Dec. 22, 2022 through Jan. 3, 2023. School resumes Wednesday, Jan. 4, 2023.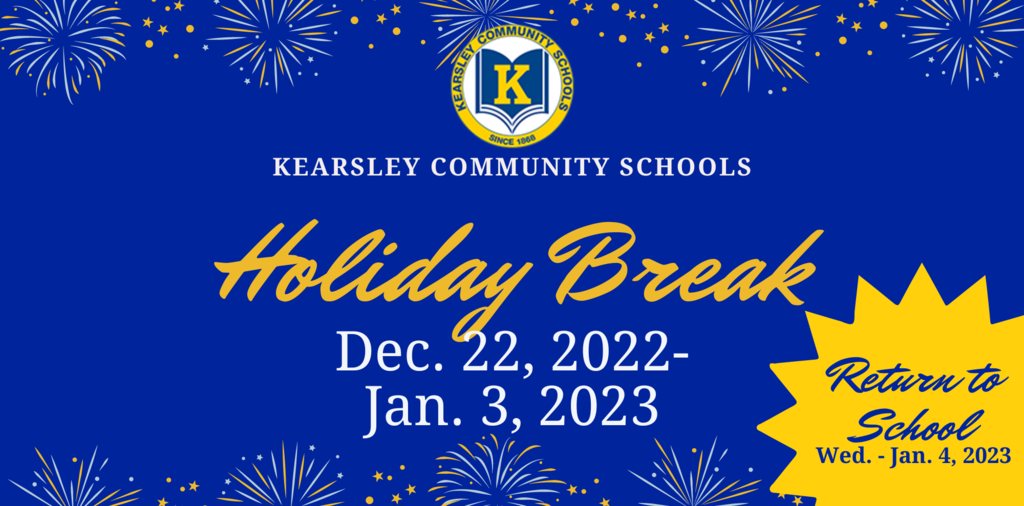 The annual Homecoming Community Tailgate party returns next Friday, October 7th immediately following the parade. Come join us for lots of food, fun and Kearsley spirit! All proceeds benefit the Kearsley Christmas Charities. 💙💛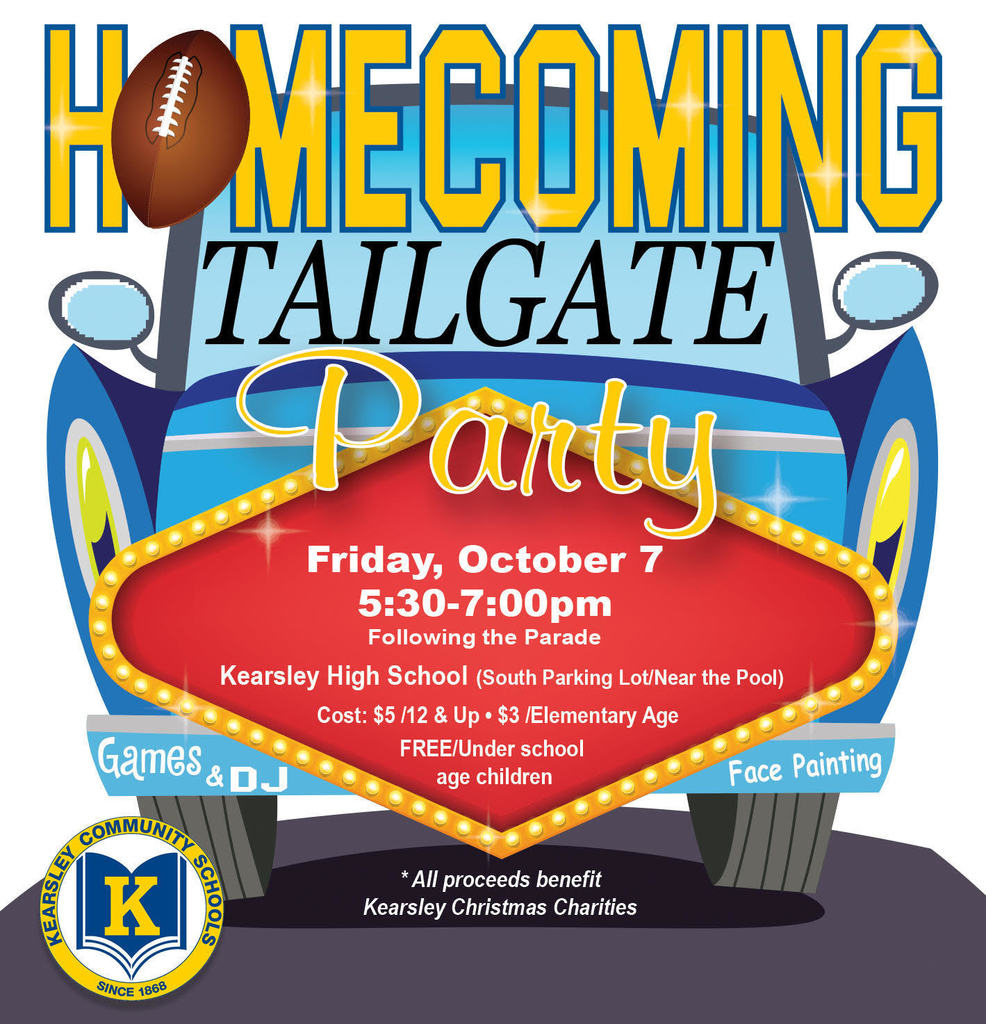 Important announcement: Kearsley Board of Education SPECIAL Meeting August 22, 2022 6:30 p.m. Kearsley Administration Building - 2nd Floor

Thank you and congratulations to our 2022 retirees. A combined total of 302 years of service with the District and many more lives touched by each and every one of you all. Enjoy your much earned retirement to the fullest, we will miss you!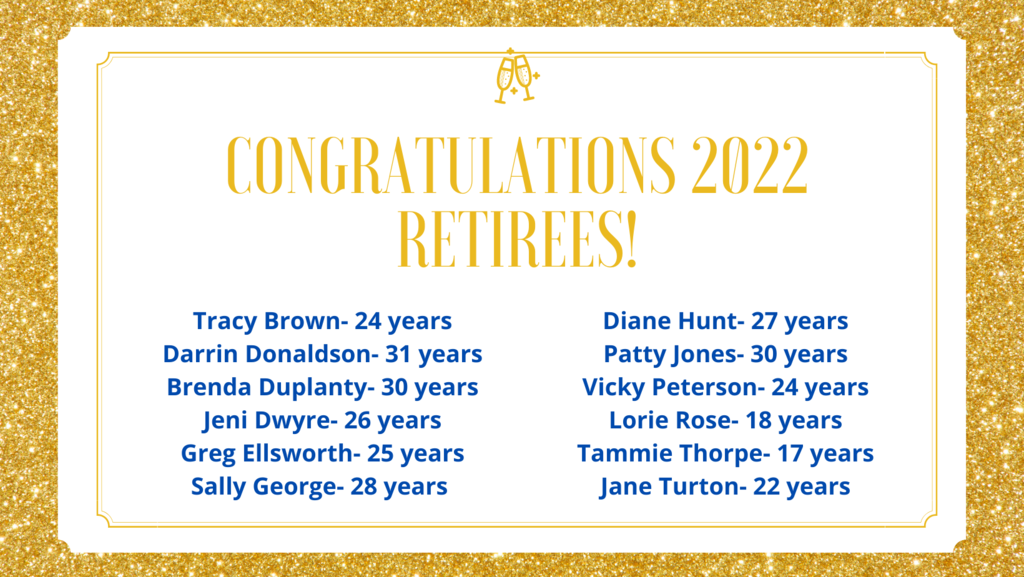 Congratulations to Jeanne Mitchell for being the June 2022 Hornet Award winner! You have filled many roles and worn many hats and always done so with a smile on your face! We appreciate you and all you do for the district. Each Hornet Award Winner is gifted with a $100 Visa gift card courtesy of Mark Owen Agency - Meemic Agent of Davison!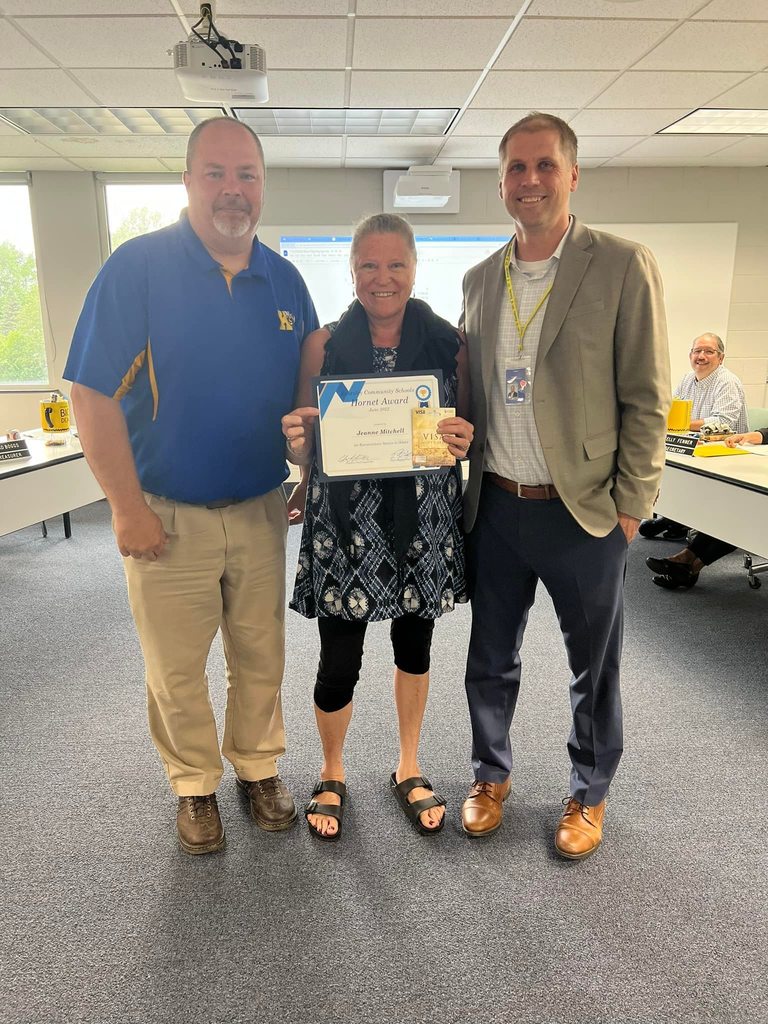 Congratulations to the Class of 2022! You made it, good luck in all of your future plans and endeavors!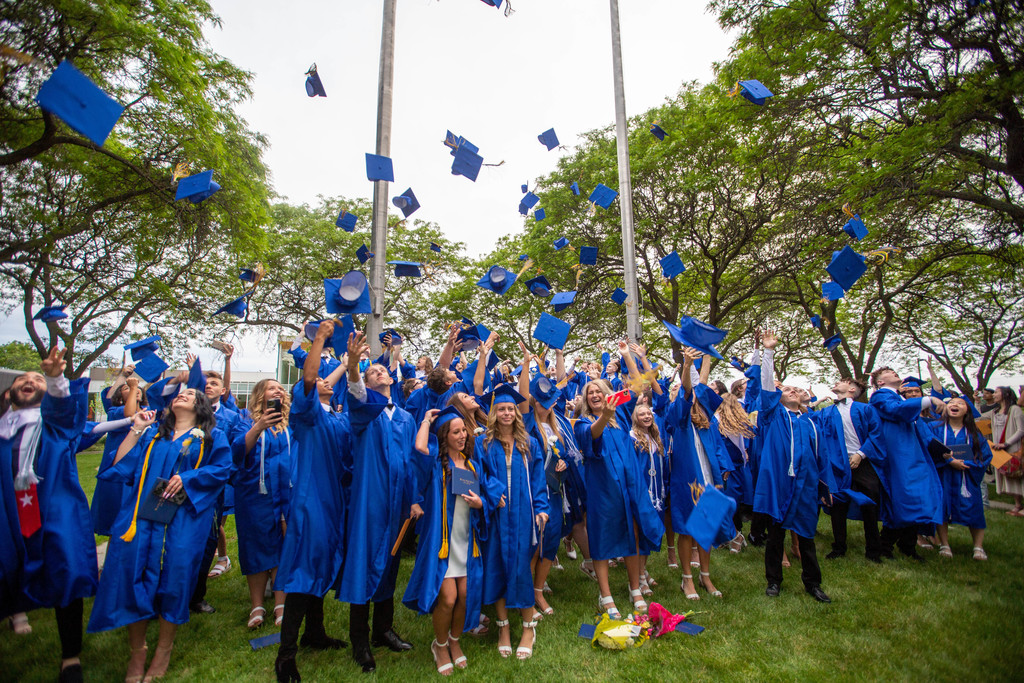 Señorita Pittenger led a Field Trip to the Detroit Institute of Arts on May 11th, along with Marie Miarka and Melissa Weeks, for our upper level Spanish, French, and A.P. Economics students. Our World Language students have researched Spanish/French art and artists, and A.P. Economics explored the cost and business decisions of the museum. Srta. Pittenger applied for and received a subsidy grant to pay for the total expenses, so we would like to extend a huge thank you to Target for their support of education!